What is Health Psychology
Health psychology, sometimes linked to the terms medical psychology and behavioral medicine, is a specialty in the field of psychology that deals with how psychology, biology, behavior, and social factors influence your state of health and illness. Since there are many psychological and behavioral factors that can have an impact on medical conditions as well as your overall physical well-being, it's only natural that such a specialty would arise.
The American Psychology Association's Division 38 is focused on health psychology. Division 38's mission is to focus on getting a better understanding of health and illness, studying how psychological factors can influence health, and contributing to the overall to the health care system and policy.
Changes in behavior can influence a person's health, such as adopting healthy habits and getting rid of habits that are detrimental to one's well-being. Health psychology studies the effects of such behavior, including current issues like stress reduction, quitting smoking, losing weight, better nutrition and eating habits, decreasing risky sexual behavior, and hospice care.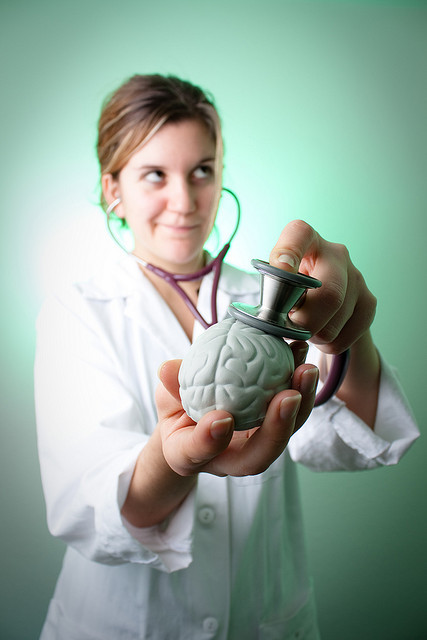 Since mental health can affect physical health, it's no surprise that there's a need for health psychologists
Specialties Within A Specialty
While health psychology is a specialty within the field of psychology, the former also has its own specialties. The four common specialties of health psychology are Community, Public, Clinical, and Occupational. Community health psychologists focus on prevention techniques and interventions at the community level, while Public health psychologists work on health issues at a population level, often advising government agencies, health care professionals, and educators. Clinical health psychologists focus on subjects such as behavior modification, psychotherapy, and behavior modification. Finally, Occupational health psychologists deal with how workplace issues affect physical and mental illness.
Becoming A Health Psychologist
For starters, a health psychologist usually have a doctoral degree in Psychology. Often, psychologists who are interested in specializing in health psychology get general psychology training in their undergraduate and doctorate levels, and then get specialty training in their post-doctorate or intern levels.
Still, these paths aren't set in stone, as there are programs out there that offer training in health psychology at all levels. Aspiring health psychologists should check into the programs over a wide selection of learning institutions, since each one will have different formats, instruction content, and emphases.
Available Careers
Whether you're interested in working in a clinical setting, conducting research, or shaping public policy, there's a good range of career opportunities in the field of health psychology. Health psychologists are found in hospitals, clinics, universities, or government institutions.
Some health psychologists are found working in one particular area of health care such as women's health, pain management, stress reduction, or smoking cessation. Others are found at the government level, influencing public health policy or administering community health programs.
Is It A Good Career Choice?
According to Division 38, there is a strong demand for health psychologists due in part to the increased hiring of psychologists by hospitals and other medical facilities. Since so many different types of institutions hire psychologists these days, the health psychologist has a broad range of possible employment opportunities, including colleges, rehab centers, government agencies, and mental health clinics.
John Terra has been writing freelance since 1985 and writes on just about everything from office furniture to gaming to online reputation management.
Photo Credit: deadstar
---